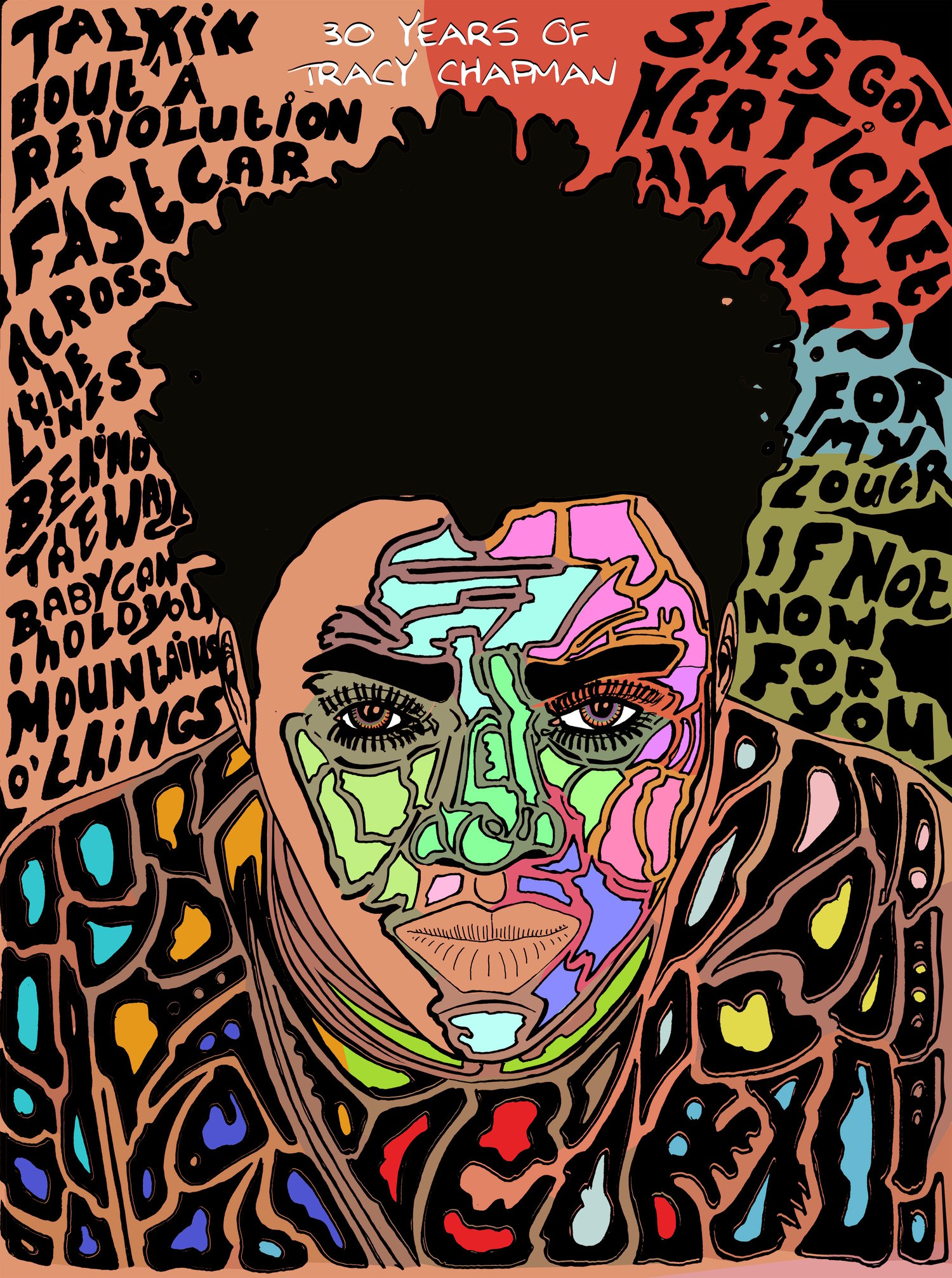 Tracy Chapman 30th anniversary piece
In 2017 I came across a call to action from Tracy Chapman's people. They were looking for people to contribute to the Ebook that would mark the 30th anniversary of the release of her solo album which had great personal meaning for me. So I started pondering of what I might do. Months before that I already made an anniversary piece for her third album 'Matters of the Heart' so I knew I had to top that.
This was the result and it was published in the book, a very proud moment for me. It was so great to contribute to a celebration of one of the artists that taught me what it means to be human.
Here's your chance to get a print of this digital piece.
All prints are signed and numbered, printed on sturdy, silk gloss paper.
There's only going to be 60 prints available, 30 A4, 20 A3 and 10 A2.