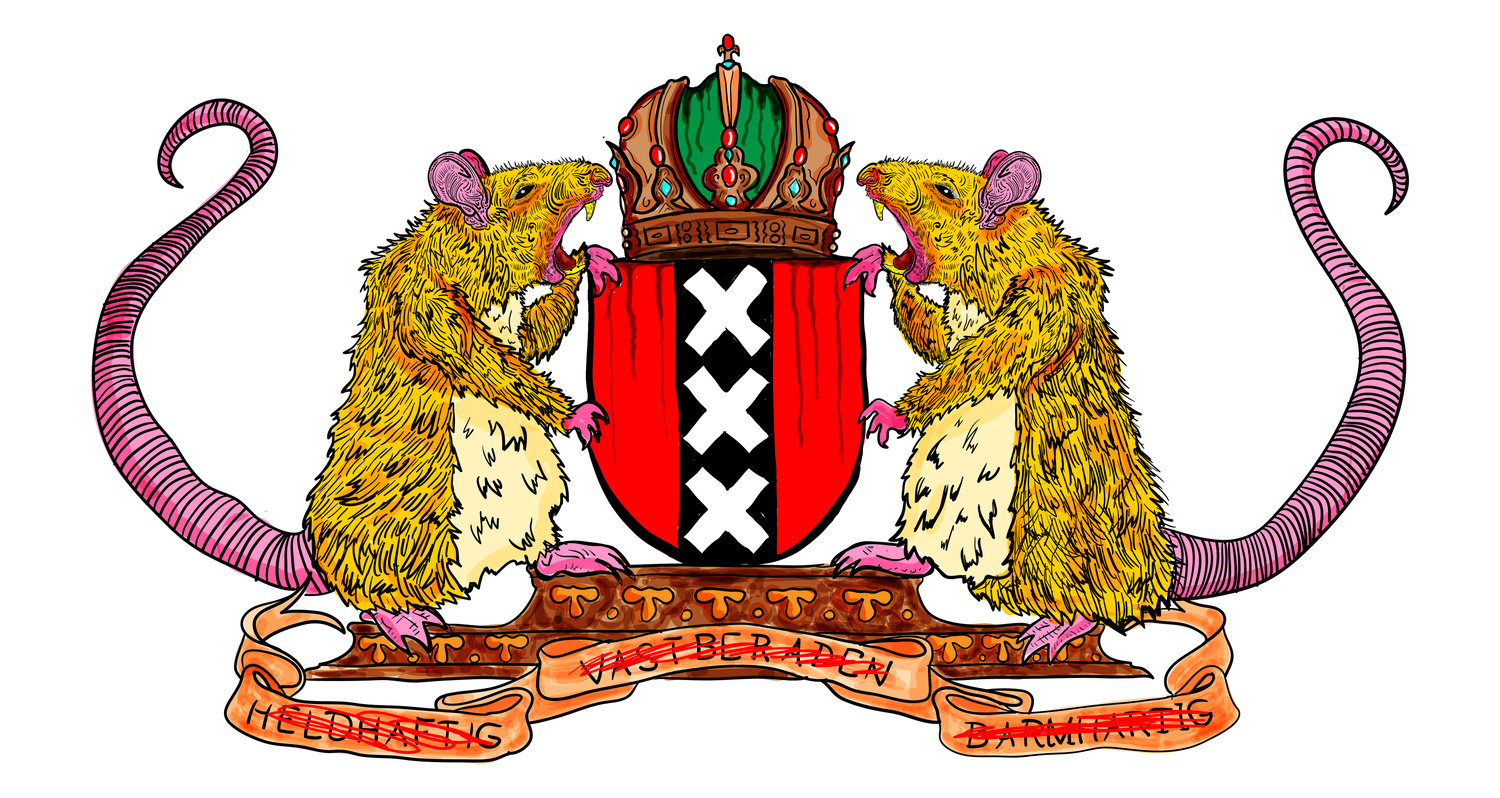 The Honest Amsterdam Crest
When have you ever seen a lion in Amsterdam apart from the zoo?
Meanwhile, rats are running the streets living the life. It's their city and they know it.
So here's to the true kings of Amsterdam and the crest that should go along with it.
All prints are signed and numbered, printed on 250 grams, silk gloss paper. The cut off is 150 prints, 50 A4's. 50 A3's and 50 A0s.
The print is also available in black n' white on request.